Top 5 Valentine's Day Gift Ideas Under $50 For Your Dancer
It's Valentine's Day! The special day of the year when we show our appreciation for people we care about, by giving cards, chocolates and most importantly… dancewear! We're sharing some of our favorite festive pink and red dancewear and dance accessories that your dancer will love to get you in the Valentine's spirit. With all items under $50, you're sure to find the perfect gift for the special dancer in your life!
FLEXEXPRESS Red Chevron Arch & Foot Stretcher, Style, No: FE14004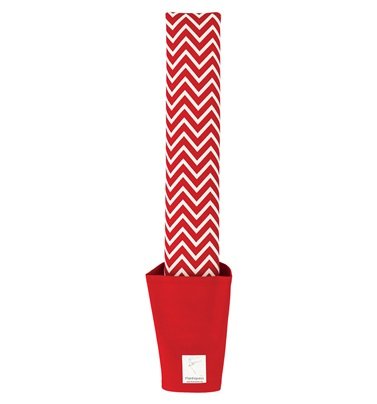 This foot stretcher is perfect for every dancer, no matter what his/her age. This arch and foot stretcher provides the ideal way to improve and strengthen the foot, in order to increase the height and shape of the arch. The FlexExpress arch and foot stretcher is simply the most effective, comfortable and cute way to improve the arch and strength of your dancer's foot. With its convenient size, the FlexExpress is easily thrown into your dancer's bag for class or competition!
BODY WRAPPERS Child Sweetheart Bandeau Lace Long Sleeve Leotard, Style No: LC110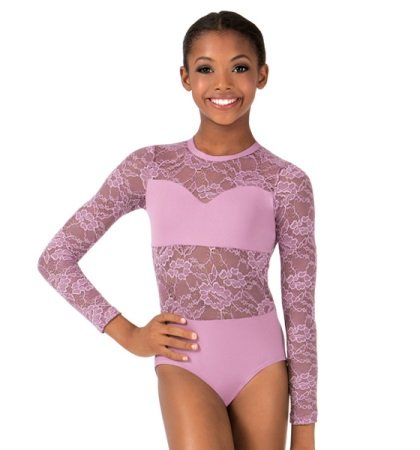 Does your dancer have an upcoming performance, competition or convention? Don't stress over finding her an expensive costume. She can wear this leotard alone or pair it with a matching lace collection skirt or short for a stunning performance look. The sweetheart neckline makes for an elegant, flattering shape. Help your dancer steal the show in this new Body Wrappers lace long sleeve leotard!
MARIIA Mens "Iliya" Sleeveless Collared Zip Front Dance Top, Style No: ME812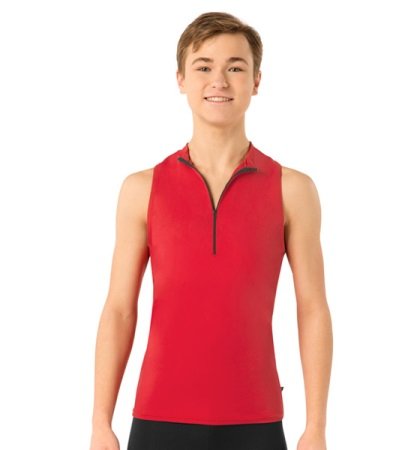 This Mariia's men dance top is the essential top for all of your dancer's classes and workouts! Mariia's new men and boys collection features gorgeous essentials with impeccable quality. This stretchy "Iliya" sleeveless high neck top will add a little pop color to your dancer's wardrobe. It can be paired with tights for ballet, shorts for jazz, or sweats for the gym. With the Mariia collection, your dancer will be one step closer to looking like a pro!
LA PETITE BALLERINA Child Rose Tutu Skirt With Petals, Style No: SK596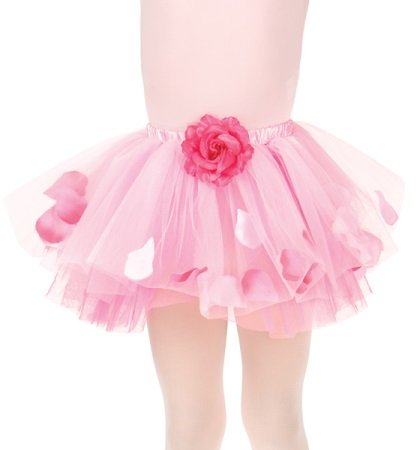 Your little one will be as cute as can be in this La Petite Ballerina Rose Tutu Skirt. This adorable child tutu skirt features 2 layers of tulle filled with loose rose petals and an elastic waistband with a contrasting rose. Complete the look with any Discount Dance leotard, and it's the perfect tutu for class or recital! Plus, this tutu is so cute, you can pair it with a pink or white tee and sandals for an adorable outfit for your little dancer to wear while you're out running errands. This fun tutu will make your little dancer excited to get ready for class or an outing around town!
MARIIA Girls "Adelaida" Long Sleeve Mesh Overlay Leotard, Style No: ME553C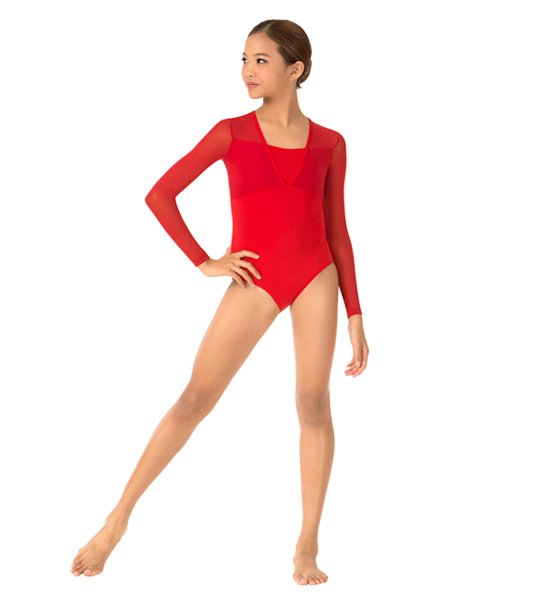 This gorgeous Mariia leotard is sure to be your dancer's new favorite leotard. With beautiful mesh sleeves and elegant neckline, this leotard is perfect for summer intensive auditions and for helping your dancer standout amongst the crowd. For under $40, this leotard is the perfect Valentine's Day gift for the ballerina in your life!